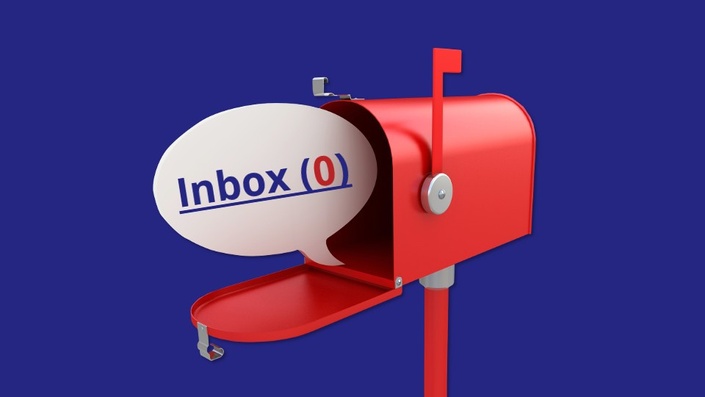 Inbox Zero Email Mastery Course
Step-By-Step Video Course On How To Take Control Of Your Inbox, Stay Organized And Be 10x More Productive
Dear Email User,
Are You Drowning in Emails?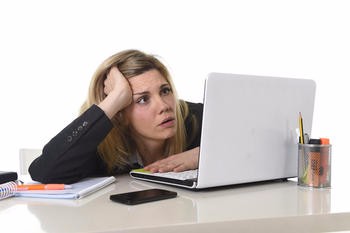 How Many Emails In Your Inbox? 100, 1,000, 10,000+? Are you depressed just opening your inbox every morning?
Angry Mobs With Pitchforks Demanding Your Replies?
Are your customers, team members and managers getting angry because they are waiting for you to reply?
Brutal Late Work Hours Keeping You From Your REAL Life?
Are you stuck at work doing email instead of being able to go home on time? Checking email in the evenings? Missing time with family and friends? Your dog no longer recognizes you?
Time-Critical Emails Getting Lost In Your "Bermuda Triangle" Inbox?
Are you missing important emails because they don't stand out from hundreds or thousands of other emails? Losing precious moments during crisis times looking for old emails to find out what the latest project updates are?
If you answered yes to any of the above questions, this course is for you.
Don't Get Fired for Email Mistakes
Managers fire employees who lose customers, mishandle emails and are consistently behind in their work.
Customers leave your company when their email questions aren't answered quickly.

So your career and future depends on your mastery of email productivity!
Step Up To 21st Century Email Handling
Your email problems aren't your fault.
Email is poorly designed for productivity.
Many of our email setup techniques are based on old, dated paper handling techniques like "inboxes" and "file folders." They even use the same names.
And no one actually trained you on email handling beyond a few basics on how to type and hit send.
We're going to change all that!
With this easy-to-follow video course, you will learn easy to implement tips on how to quickly change your email handling to totally transform your work day and unleash the power of full power of 21st century digital communication.
Imagine Reaching Inbox Zero EVERY Day!
How amazing would it be if:
You open your inbox and it is at ZERO
Every new email is answered every day
You gain an extra 1-2 hours every day
You go home on time and reconnect with your dog and family
Become An Email "Einstein"
"We cannot solve our problems with the same thinking we used when created them." - Albert Einstein
To get to Inbox Zero, you need to have a different level of thinking, just like Albert suggests. Our step-by-step easy to follows videos give you a simple, yet powerful next generation system to:
slash the number of emails you receive by as much as 90%
cut email processing time by as much as 75%
ensure critical emails get done first
get people to reply to you with the real information you need
automate email processing
Turn Your Inbox Into An Automated Productivity Machine
Instead of your computer flooding your inbox, this course will show you how to use your computer's power to :
stop unwanted emails BEFORE your inbox
turn emails into tasks with the click of a button
reply to emails in seconds using templates you insert with a few keystrokes
automatically highlight high priority emails
find any email instantly
Who Should Take This Course?
This course will help:
Managers who are slaves to their inbox
Office staff who face a barrage of emails from multiple sources.
Entrepreneurs whose email stress is keeping them from building their dream
Works With ANY Email Program
No need to change to new, more complicated email systems. This course will teach you how to get to zero inbox every day no matter what email program you use. (Gmail, Outlook, Yahoo, Thunderbird and others)





About Captain Time
Garland Coulson (known as "Captain Time) is a well-known speaker on time management and productivity who has studied and taught time management for over 30 years.
Garland works with people around the world with clients in Europe, Australia, Asia and North America. Garland has reached thousands of people with his workshops, online courses and webinars.
Garland focuses on creating powerful, real transformations in your work and home life so you have time for what is really important - friends, family, community and those moments that take your breath away...
Fans Who Make Us Blush!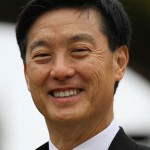 "Thanks for your transformation of my work experience."

Toshi Shibano, President, Strategic Value Creation


"If you ever have a chance to go to a workshop put on by Garland Coulson I would highly recommend that you do so!"

Danielle MacAulay

What Is Your Email Stress-Mess Costing You?
Your overflowing inbox isn't just stressful and a time drain, it is costing you money.
How many hours do you spend on email every day?

How many dollars would you save by cutting email time by 75%?

How many opportunities have you missed because you didn't get an answer or proposal to a prospect on time?

What is the cost of angry customers leaving your company because you were slow to answer their emails?
What is your time worth? If this course only saves you 1 hour per day, here is how much you will save over the next year.
$20 per hour = $5,000 per year!

$50 per hour = $12,500 per year!

$100 per hour = $25,000 per year!
Poor email management is costing your company thousands of dollars each year. Investing in this course will pay for itself at least 10x over in just a few weeks!
Money Back Guarantee

Let me take ALL the risk out of this transaction for you. Purchase the course and go through the video lessons. If you decide any time in the first 30 days that I haven't been able to save you at LEAST 1 hour a day, just ask for a refund.
You will get 100% of your money back - no questions asked!
Ready For Inbox Zero Email Mastery?
Invest Today and Get Lifetime Access.
If you're are ready to improve your career and save $5,000 or more per year in email handling, choose your option and click the Instant Access button to get started.