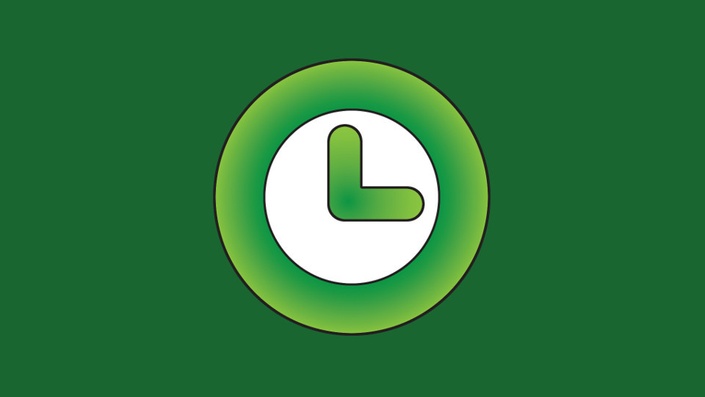 Time Management Coaching
Master The ONE Skill That Changes Everything And Gain Up to 3 hours EVERY Day!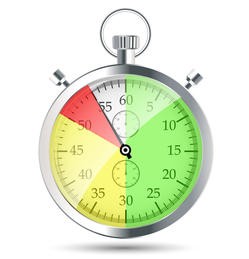 Dear Time Seeker,
Time management mastery is THE critical missing skill you MUST master to succeed in today's fast paced office environment.
When it comes to your work and career do you:
Constantly feel overwhelmed by all the expectations?
Regularly miss deadlines?
Dread going to work in the morning because of your workload?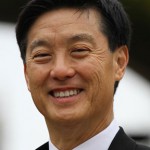 Thanks for your transformation of my work experience."
Toshi Shibano, President, Executive Financial Literacy
Why Hasn't Your Time Management Problem Been Solved?
You've probably tried to solve your time problem. You worked extra hours, but it just burned you out. You might have read a time management book or taken a workshop. They might have helped a bit in the beginning but the improvement likely didn't stick because when you got busy, you tended to fall back into the same old habits. Those same old habits that don't work.

So how do you make real, LASTING change in how you work?
What Are You Missing Because You Have No Time?

Time with your children?

Time with your spouse?

Time for friends?

Time for yourself?
What If There Was A Way You Could Double or Even Triple Your Productivity?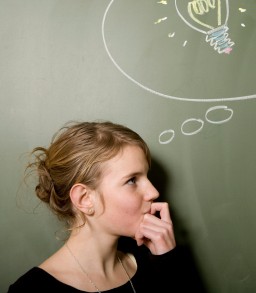 Can You Imagine?

Being unstoppable at work - overcoming every obstacle with ease

Finishing difficult work in a fraction of the time it usually takes

Leaving work on time every day, knowing everything is complete
What Would You Do With An Extra 1, 2 or 3 Hours A Day?
What are 3 things you'd love to do if you only had the time?
Travel?

Write a book?

Learn a musical instrument?

Meet new people?

Take a course?

Kayaking?

Hiking?

Or something really different?
Let me show you how to get the time for what is most important to you.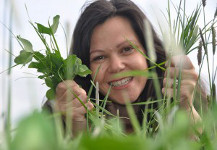 "Garland is truly extraordinary! Five stars doesn't even touch on the high level of service and support you will receive from Garland.
- Nicole Masters, Integrity Soils
What Do The World's Top Performers Have In Common?

They All Use A Coach…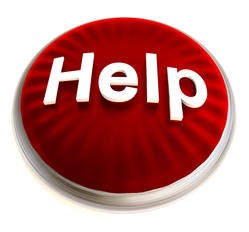 Many top athletes, musicians, job seekers and executives use coaches to succeed. A coach works with you to:
help you develop clear vision and goals

diagnose habits that are hurting your performance

brainstorm new approaches

give you a sounding board for ideas

help you be accountable

provide guidance and experience
These top performers wouldn't be at the top of their field if not for the guidance and feedback provided by their coach.
Meet Captain Time - YOUR Personal Time Management Coach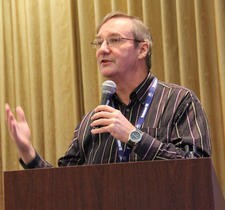 My name is Garland Coulson, aka "Captain Time."
I teach a LOT of time management workshops and have helped thousands of people. I LOVE to teach and the favourite part or my work is when people from my workshops tell me that I totally transformed their work day and in some cases, their entire lives.

Since I can't travel everywhere to teach workshops, I also help people around the world with online time management coaching.
But I found I was limited as to how many workshops I could teach in a year and how many one-on-one coaching people I could help.

While coaching online, I was frustrated because a lot of my time with clients was spent teaching and reviewing the same concepts.
I started working to solve the problem of how to help more people, while keeping my services affordable.
Suddenly I was struck with an idea to combine my knowledge, help and services into a unique coaching program that would:

Move the training/learning aspect of my time management program to videos,podcasts and webinars

Help clients apply what they learned from the videos by providing customized help for their particular work situation

Create an online community where people could access help from peers

Have regular group Q & A and "check-in" sessions
By doing this, I could reach more people. PLUS it had the added benefit of letting people work at their own pace and access help at any time.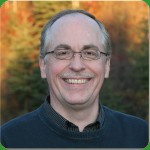 Chat with Garland for a few minutes and you'll be making statements like, "What a great idea!" and "Now I get it!"
- Murray Fuhrer, Extreme Esteem Workshops
"Stop Being a Time Victim"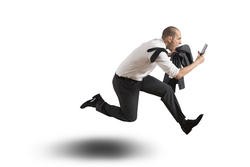 It is time for you to stop being a "time victim" and how to take control of your own time and life. This is possible for everyone, even if you think everything is out of control right now.
Here are just a few of the things you will learn in this program:
How to work less and accomplish more

How to get priorities completed every day

Ways to break bad time habits

How to outsource your repetitive work to free up time for priorities

Techniques for saving thousands of dollars in expenses with the right tools, approaches and people

How to create more time every week for your family and passions
What's Included in The Program?
Here is what you will receive with your time management coaching membership:

24 hour access to an extensive library of step by step videos full of time saving techniques

Daily help in our Community Forum

Group coaching sessions online

New time management videos every month

Downloadable podcasts to listen to on the go

Exclusive webinars

Powerful free & low time management tools

Checklists to help reduce errors and complete tasks in a fraction of the time

Time log reviews

Work automation tips

Work/Life balance support
You've probably read time management books and taken seminars before but struggled to apply the principles and eventually fell back into the same habit.

With this course, you get help each week from a time management expert, access new resources every month and can review the course videos and content at any time.
This program will work for:
Employees

Managers

Entrepreneurs

Executives

Nonprofit managers

Students and others needing more time in their life
Bonus: FREE Onboarding Session
As a bonus, you will get a FREE one-one-one onboarding session with me to help you understand how to work with the program fully take advantage of everything that is offered.

If you ever have a chance to go to a workshop put on by Garland Coulson I would highly recommend that you do so!"
- Danielle MacAulay
What Is The Value Of This Program?
If this time management coaching program saves you just 1 hour per work day, that works out to 240 hours a year. So here is how much the course will save you depending on your salary:
$20 per hour = $4,800/year ($400/month)

$35 per hour = $ 8,400/year ($700/month)

$50 per hour = $12,000 per year ($1,000/month)

$75 per hour = $18,000 per year ($1,500/month)
Many of our clients report we have saved them even more - UP TO 3 HOURS A DAY.
But in truth, even just an extra hour a day is PRICELESS if you get to spend it with people you love or on moments that take your breath away.

You're Not Alone
Now, you have an ally, a mentor, a secret resource to give you an advantage over everyone else. Someone to listen to you, guide you and support you in your work and career.
Save AT LEAST 1 Hour Per Day - Guaranteed!


I am so sure that I can help you that I will take ALL the risk on this.
View the videos and use our mentorship program for 24 days. If you aren't absolutely thrilled with the results and you aren't saving AT LEAST 1 hour a day, you can cancel the course within 30 days, no questions asked and receive a FULL refund.
Would You Pay $1 to Save An Hour Every Day?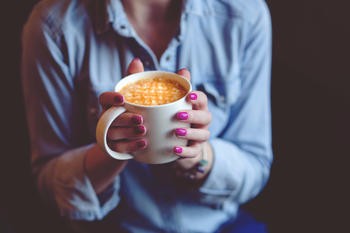 Most of us spend $4-5 or more each day on our morning specialty coffee. For less than $1 a day, you can access expert teaching and mentorship every week that will totally transform your work and career.
If you are truly ready to make a change, click on the Enroll button. Once you sign up, you will receive information on how to access the program and to set up your bonus onboarding session.
Have 5+ team members to enroll? Contact us for special group pricing.
Registered non-profit? Contact us for non-profit pricing.